Are you thinking about selling your house, but feeling overwhelmed about showing it to potential buyers? We have a great checklist for those of you looking to make your home more desirable to buyers who will be walking through it.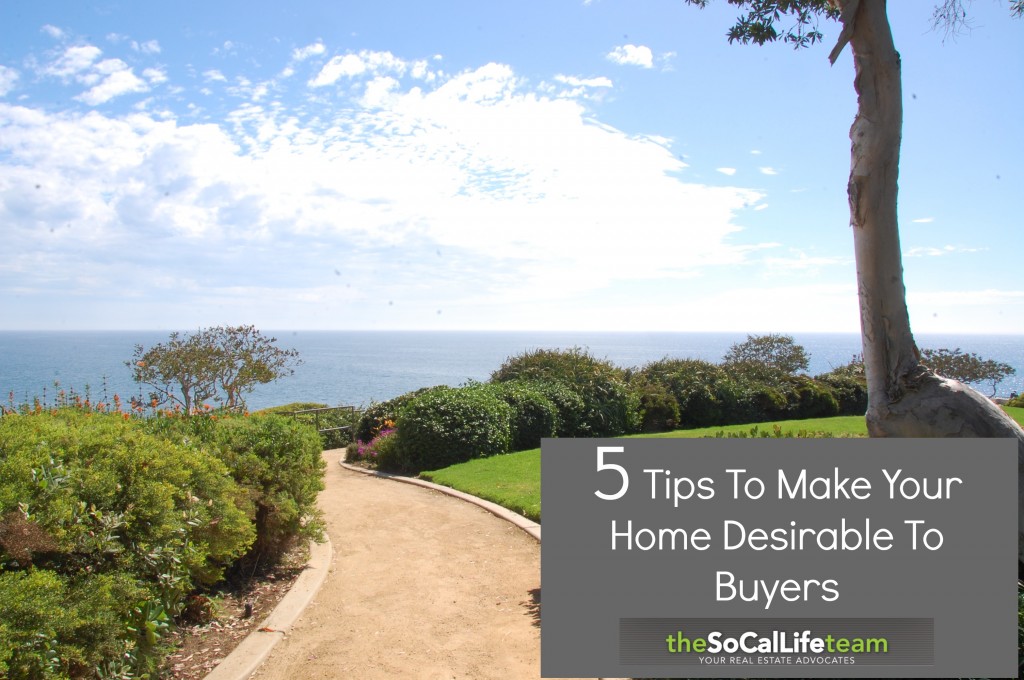 Five Tips To Make Your Home Desirable To Buyers
Use the five senses as your guide. Smell: Display fresh flowers or bake cookies. Sight: Remove clutter or trash. Taste: Have refreshments (coffee and cookies, maybe) available for those who come look. Touch: Take advantage of throw pillows or soft blankets to place on your furniture. Hearing: Play soft music on a commercial free station.
Take advantage of first impressions. You want those coming to look at your home to be impressed from the moment they step out of their car. Make sure the weeds are pulled, grass is trimmed, and your front porch/front door area is presentable and fresh in appearance. Any repairs that you have been putting off should be finished before showing your home.
Get rid of dust bunnies. Potential homebuyers want to see your home in top condition, so make sure to check for dust and dirt daily. Pay extra attention to this tip if you have pets, as they tend to shed when it's least convenient for us!
Declutter those cabinets. People will be opening all of your cabinets and inspecting storage space, so make sure you throw away, donate, or put into storage anything that makes your cabinet space look cluttered.
Vanish. Well, not completely – but groups of family photos should be taken down and put away until your home sells. Those looking to purchase a home want to picture their family in your home, and that's difficult to do if you have family photos displayed.
Selling your home can be overwhelming, but these five tips should should help you feel like you've got control of the situation. If you have any questions about selling your home, please contact us – we are your Real Estate Advocates!