Choosing a realtor is a personal decision, and not one to be taken lightly. Your realtor will be representing you in your home buying or selling transaction and you'll want someone who is friendly yet professional, and very knowledgeable. When interviewing realtors to choose who is right for you, there are a few questions you should always ask.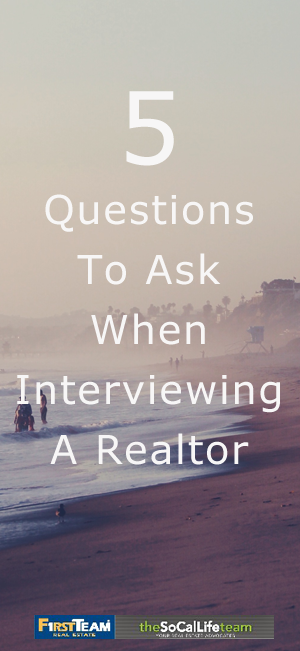 1. How many years have you been a realtor in this area, and how many transactions did you have last year? You'll want to look for someone with experience buying and selling in the area.

2. How many people make up your team, and who are they? Buyer's agents, personal assistants or a social media team? These are all roles that busy realtors contract out to make sure they have time to personally walk you through the home buying and selling process.
3. How do you get the word out about my home? Traditional print advertising including mailers and info tubes placed outside the home are a great start. Right now, your realtor should have an online marketing plan in place to make sure your home is seen everywhere. Zillow, Trulia, Facebook, YouTube and Pinterest are all places where people are going to look for homes.
4. How often will we be in touch during the home buying or selling process? Can I call you with questions I have? Whether you're a client who wants to touch base every day, every week or only when necessary, make sure you have these expectations covered before choosing your realtor.
5. What are some costs I can expect during this process? Home staging and professional photographs are two items that some realtors will help you with. Ask about costs you can expect in the home buying or selling process.