Are you planning to sell your home? Do you want to know how to generate multiple offers and sell your home for over the listing price so you can put more money in your pocket? Here are 5 steps that successful sellers take to generate multiple offers.
5 Ways To Generate Multiple Offers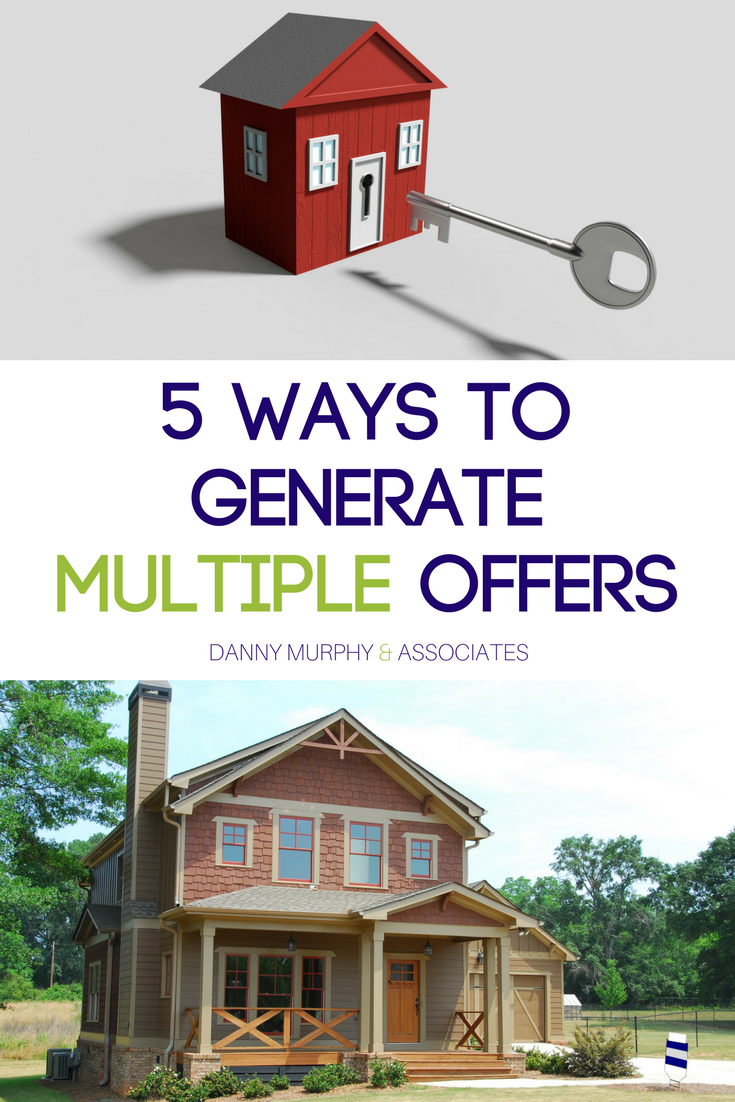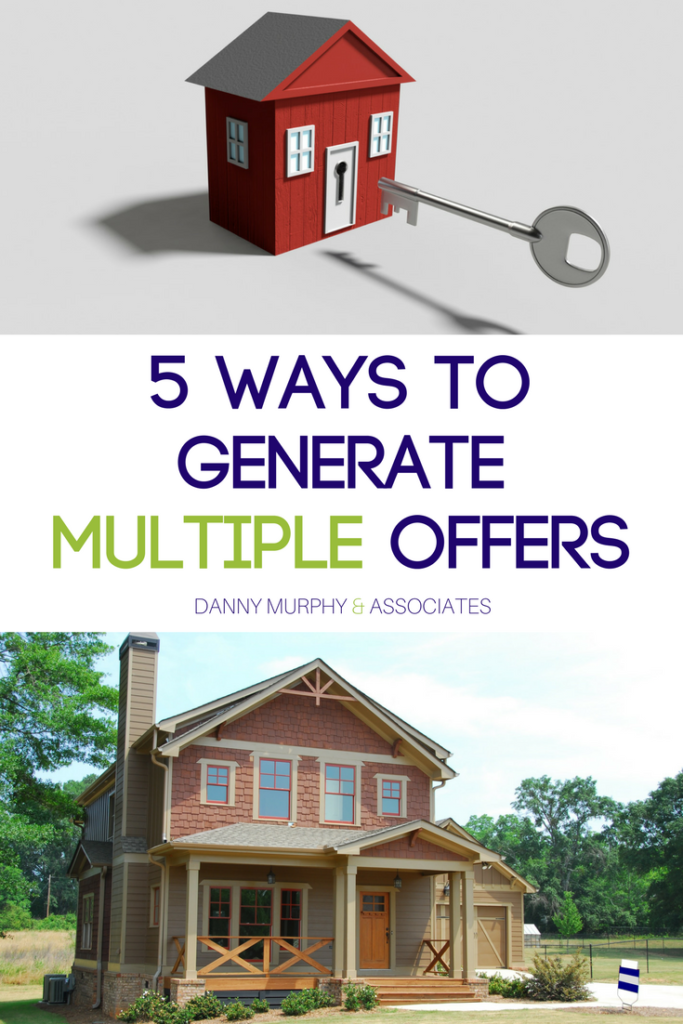 Price It Aggressively
Remember that if you price your listing lower it will get buyers excited. More showings will translate to more offers and more money in your pocket! Much like an exciting auction, buyers will be enticed by the idea of getting a home for a great deal. What they don't realize is that with a lower starting price more buyers will be making offers which will naturally drive up the price in the end.
Make Your Home As Beautiful As Possible
Think look, feel, and function! You want buyers to fall in love with your home. The more people fall in love with your home the more offers you will have.
Start by decluttering, applying fresh paint, and clean or replace carpet. Be sure that everything is in perfect working order. Pay special attention to things that buyers will test. Doors, faucets, appliances, and other such features are going to be used. We don't want them to be faulty, dirty, or otherwise unpleasant.
Consider paying to stage your home. If you really want to drive up the price of your home it can be good to stage your home with high end furnishings and design features. If you not currently living in your home this can be an excellent way to be sure people fall in love with your home!
Give Buyers & Brokers Ample and Easy Access To Your Home
Think about this from a buyers perspective: if you want them to feel at home and happy in your home, their potential new home, you want them to be able to get in there today!
If a broker is out showing homes and they want to add yours to list, you could miss out on that opportunity for a showing if your home is not ready or available.
Expose Your Home To The Market
Sure an offer on the first day sounds great but it might also limit you on multiple offers. Be willing to leave your home on the market for some time so that you can generate more offers and offers above your asking price.
Be sure to take advantage of several different kinds of marketing tactics! Some home buyers don't work through a realtor, some work directly from the online search engines. Keeping your home visible on multiple platforms will help you reach all kinds of potential buyers!
Make Changes, Be Flexible
If your home does not seem to be generating the kind of buzz you'd like, make sure you have a plan to adjust and redirect if your first approach does not work.
Think about this, many online search engines work in $25,000 increments. With this in mind, it makes more sense to wait and make one large reduction rather than smaller reductions over the course of several months!
Watch 5 Steps Sellers Take to Generate Multiple Offers Below: