You might think that doing a "for sale by owner" is just a bit more work. In reality there are some actual reasons why you might want to avoid this scenario. If you are considering selling your home now or in the near future, take these reasons why doing for sale by owner is a bad idea into consideration before you decide!
The real estate market is a busy and confusing place. It can be intense and overwhelming. While I would never wish to scare someone out of doing something if they have good reasons, I hope this post will give you some facts to consider before choosing to do a for sale by owner!
8 Reasons Why Doing A For Sale By Owner Is A Bad Idea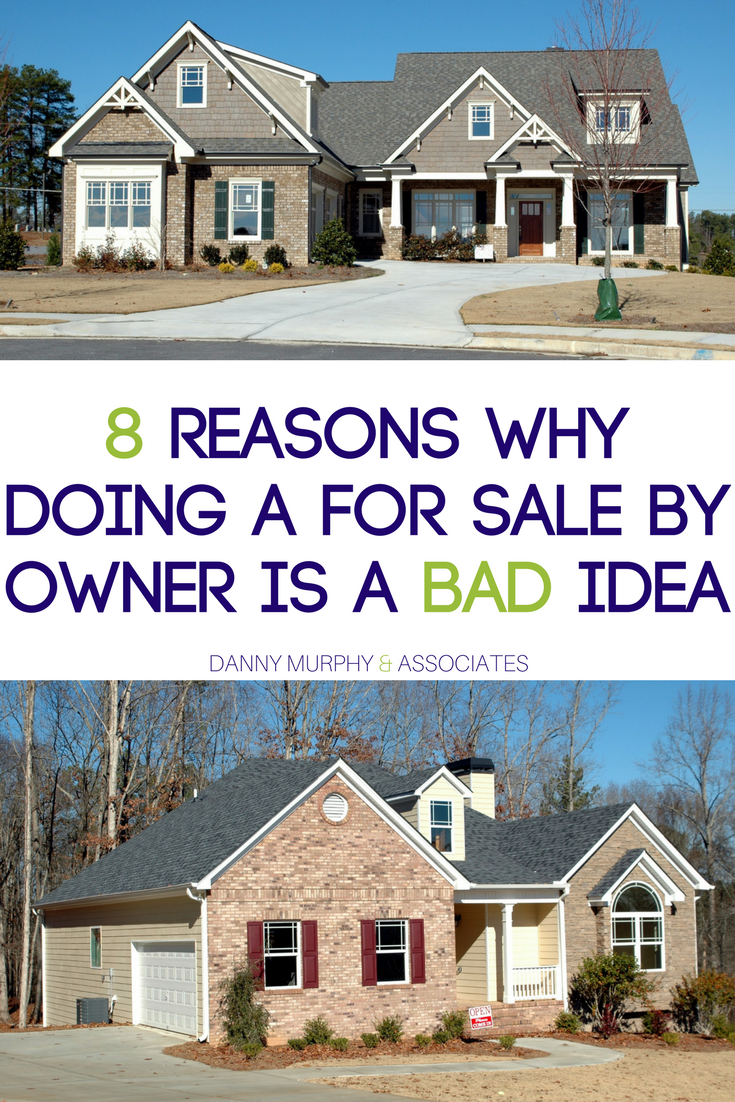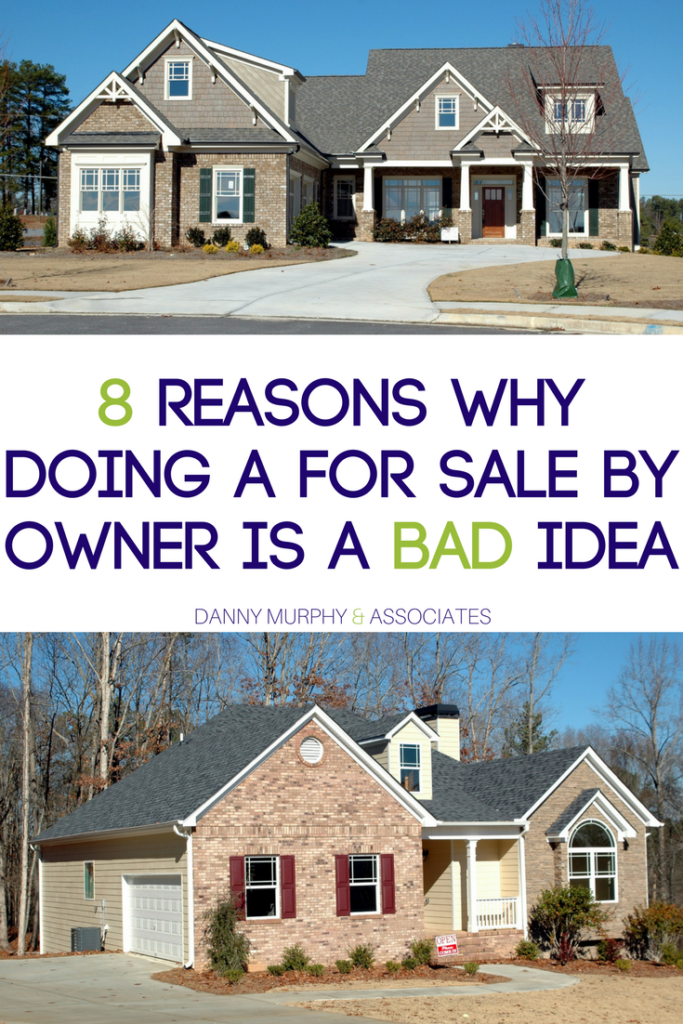 To avoid common pitfalls and end up losing money, give these factors some consideration before you decide to do a for sale by owner listing. If you choose to do a for sale by owner listing these things can hopefully give you someplace to start researching before you being!
Knowlege
The knowledge of an experienced real estate professional is priceless when it comes to both buying and selling homes. They can provide very valuable insights that you can't always find online. It's hard to "Google" these things.
Real estate professionals also have the skills and training to interpret market data to get the best results.
Time is Valuable
Everyone's time is really valuable. Are you willing or able to give up your time to play the role of realtor? Are you going to be able to show your home at a moments notice? Can you afford to take time away from work, school, kids, etc. to jump into this new and possibly inexperienced role? These are just a few of the things to consider when thinking about doing a for sale by owner listing!
Presentation
Image is everything in this business. You never get a second chance to make a first impression! The same goes for presenting your home to the market. Staging, photography, videos, and even landscaping can make all the difference in how a listing is viewed by potential buyers. Experienced real estate professionals know how to utilize all of these things to your benefit. They know what buyers are looking for and they're able to help you make changes, improvements, and decisions that will benefit you in the long run.
Marketing
As a seller you need to be able to properly market your property. If you are not a realtor you might not have access to some of the more important and far reaching marketing tools. This can mean you will miss out on potential buyers and likely buyers who would pay more for the same property if it is presented in a great way!
Do you know what your buyer demographic is? Do you know how to reach those people? Realtors have access to the tools to analyze these trends and make sure that you are reaching your target audience!
Realtors also have access to national databases that can put your home in the hands of out of state buyers who might be looking for property in different locals!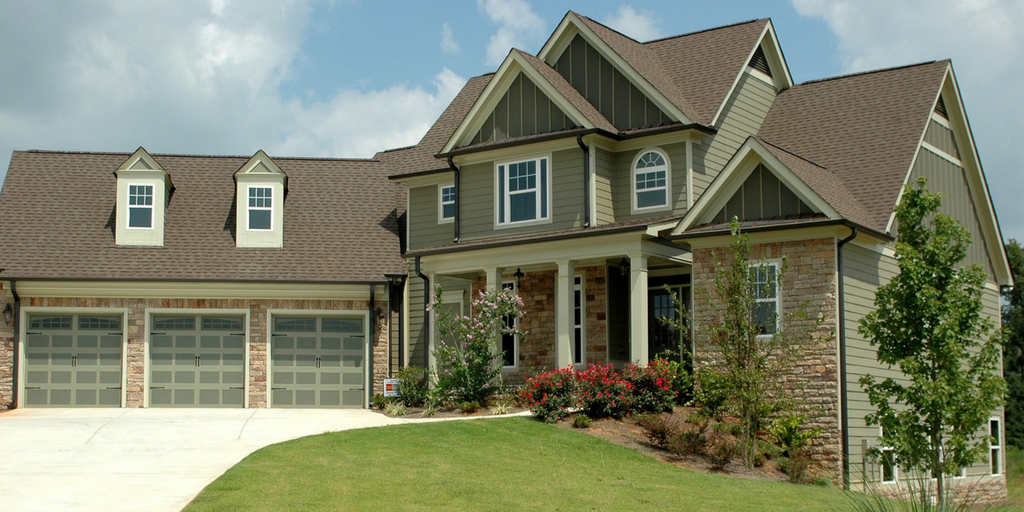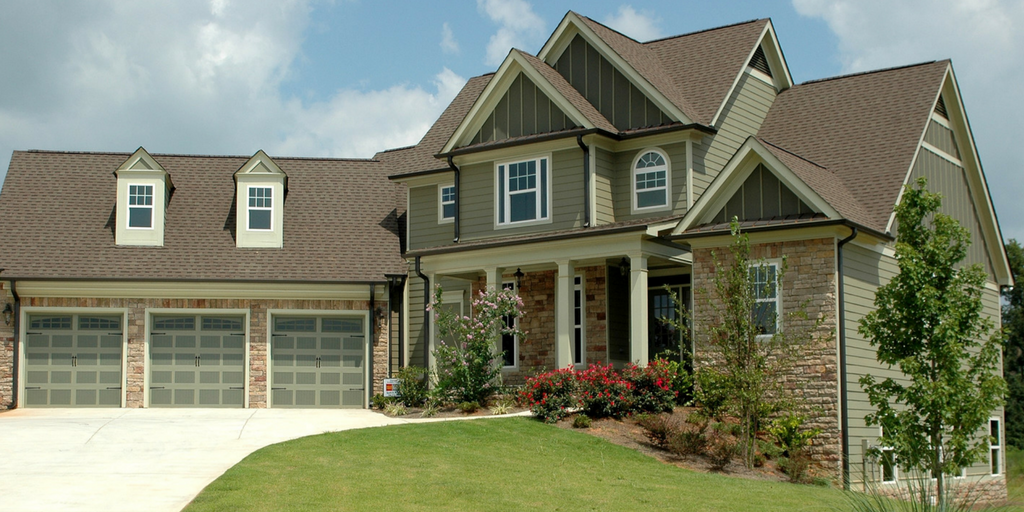 Negotiations
This is a big one! We all want to get the most for our homes when selling. A realtor has experience writing up terms, conditions, and contracts that will benefit you after you find a buyer for your home. This is especially important to make sure you are not taken advantage of after the sale begins.
Most people who are buying homes are doing so through a realtor, you better believe they will see a "For Sale By Owner" sign as an opportunity to take advantage. You'll want someone on your side who is just as experienced and ready to fight for the best deal!
Striking the delicate balance getting a great deal and making the buyer happy is hard even for experienced real estate professionals! You could miss out on these benefits if you do a for sale by owner.
Inspections and Repair Requests
This is the most difficult part of any home buying or selling process even for realtors. Do you know all the inspections you should expect to have done? Do you know who should pay for those inspections? How about repair requests? What is fair for a buyer to request and what should you not include when offering these deals?
Realtors will also have access to professionals that can help make those repairs and inspections happen! A realtor can help you make sure you aren't making improvements instead of just repairs, they can help you determine where to draw that line. Making the buyers happy is important but not getting taken advantage of is also key to success in the real estate market.
Transaction Management
Now you have a contract but next on the list is the title, the lender, the escrow process, appraisals, and more! The timeline can get very busy after the contact is in place. You'll need to make sure everything is running smoothly in order to avoid issues. If issues do arise and you can't handle them your buyer may have cause to back out of your contract and just that quickly, you've lost a buyer.
Bad appraisals, shaky financing, and inspection problems will come up, they always do, and they can be the difference between making a profit and losing out when selling your home. A realtor will have the know how and the experience to make sure that these issues don't sink your deal! This is a lot to add to your plate if you are not experienced in the real estate market, a for sale by owner can quickly become overwhelming.
Closing Finesse
What are the expectations after closing? Do you need to do a rent-back? Leaving the home in what condition is acceptable? Did the movers damage something on the way out? All of these things come up and a good agent will know how to navigate these pitfalls and help make everything smooth and easy.
All always you can check out more info in this video below. Don't forget to subscribe to my channel so you get access to new videos as soon as they're posted!