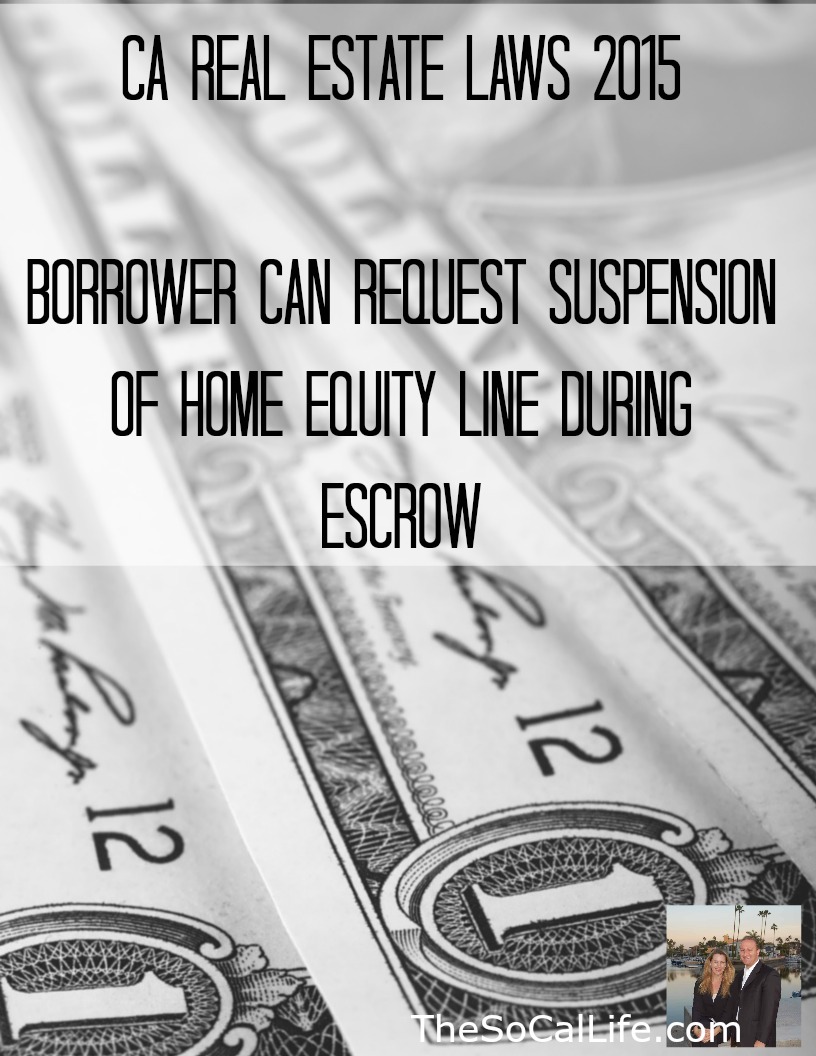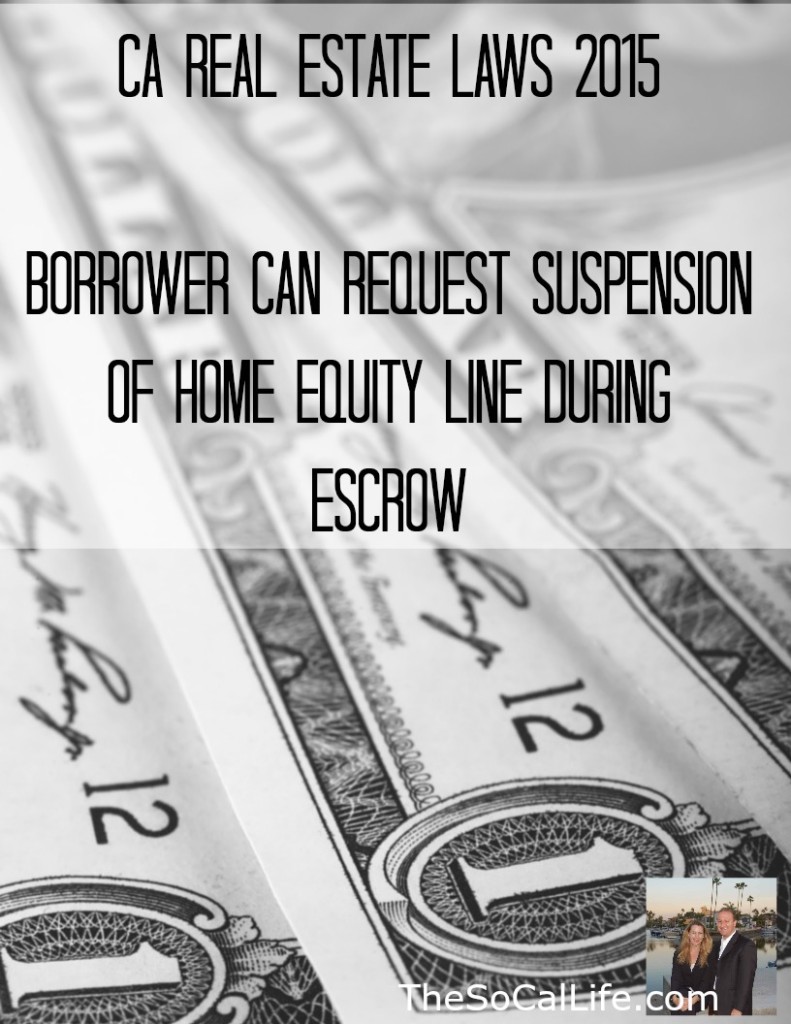 If a borrower has a home equity line of credit (HELOC) secured by a lien on his or her house, the HELOC loan is supposed to be closed and not drawn on during the sale or refinancing of the house.
If the lender fails to close the HELOC during escrow and money is drawn on, the underlying lien and loan may become the debt of the innocent buyer. This law facilitates the seller's/borrower's request for suspension of home equity line of credit by creating a form for the seller/borrower to sign in escrow, the ultimate purpose being to avoid the mistake of drawing upon a HELOC during the escrow or immediately following the sale of the house.  See Civil Code §2943.1.
This is part of our series about new 2015 California Real Estate laws. Click here to see the series.