You're on Pinterest, right? We are! And we'd love for you to check out our Pinterest boards!
We have boards about home organizing, food, things to do in Orange County (broken down by cities, of course!), home decor and design… just about everything you can imagine.
We're highlighting some of our favorite pins of the week here, and hope to connect with you on Pinterest soon!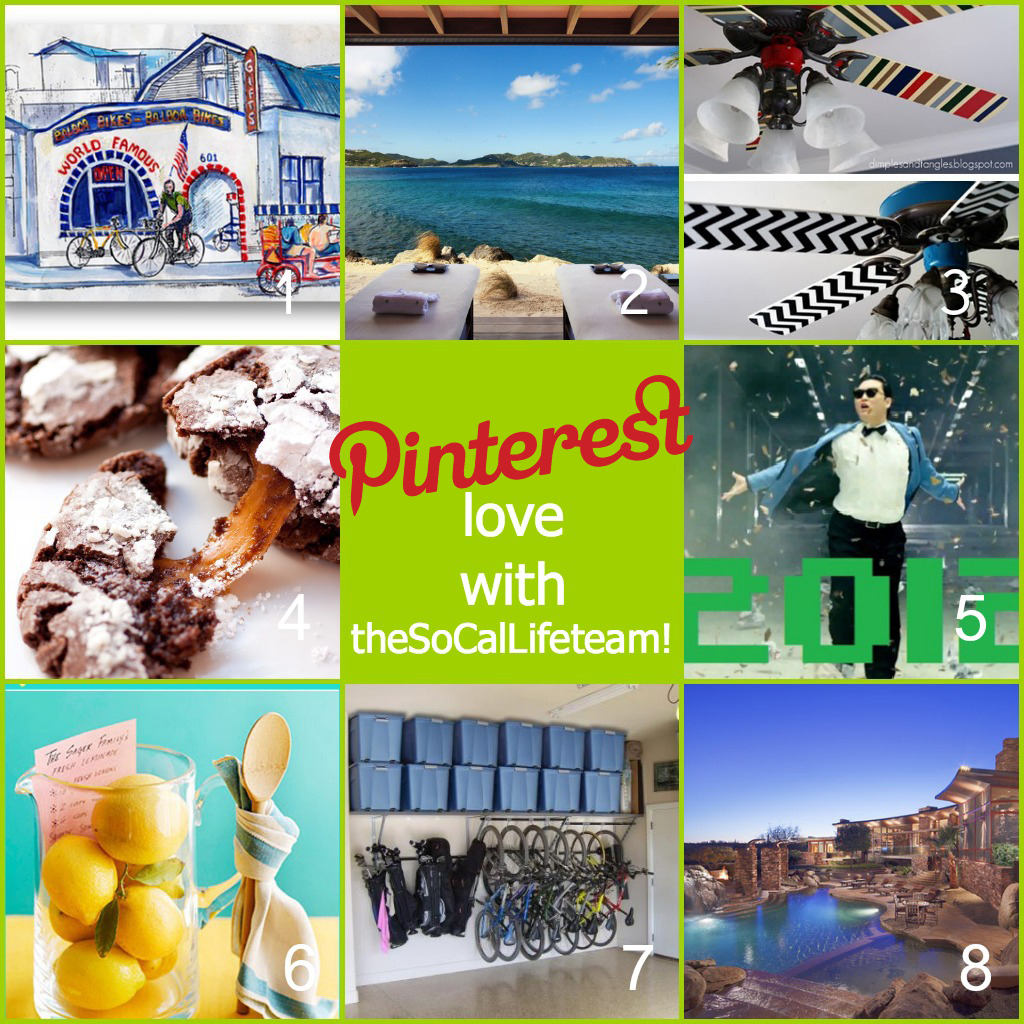 Things we're loving on Pinterest
1. Balboa Fun Tours: Balboa Fun Tours and Rentals is a great place to rent an ebike or beach cruiser!
2. Need a break? Look at some amazing photos on the Jetsetter website to make your day go by a little faster!
3. Thinking about decorating your ceiling fans? There are some great ideas about that on the Better After blog.
4. We are trying to talk someone into making these amazing Salted Caramel Crinkle Cookies for us!
5. Did you know that Danny has a slight obsession with the viral video Gangham Style? He's not the only one. Read about the 25 Top Tech Headlines from 2012.
6. Find original hostess gifts on the Oh, How Posh blog. We love the homemade lemonade kit!
7. Do you need these great bike racks from Monkey Bars Garage Storage? We do!
8. Do you know that the Wall Street Journal has a House of the Day feature? Every day you'll find a new high end luxury dream home to drool over.
There you have it, friends! What are some of your favorite pins? We'd love to see you on Pinterest!