Dear friends,
This month we have a favor to ask of you. That's right, we need your help.
Can you please click over and "like" us on facebook? Let me tell you why we are asking this.
In the past year, we have incorporated social media into our business. We are passionate about this and feel it's a great way to connect with all of you. We make an effort to share not only valuable content related to the housing market but also information about local events, funny internet memes (some even about us!) and information about living in Southern California. Our goal is to hit 1,000 facebook likes by the end of 2013, and we need your help to get there.
Can we ask you to "like" us for a month? If our page isn't beneficial to you, we understand. We would love the chance to connect with you on another level, though, and this is a great way to do that! We truly thank you for this opportunity to be a part of your everyday life.
Back to our regularly scheduled newsletter…
Our newsletter has some great articles this month, if we may say so! In this issue you'll learn what words to avoid using when selling your home, find out what curb appeal can do for home sales, and see some data about existing home sales (they're on the rise!). Click here to access these articles. 
SoCalLife Team Sneak Preview
As a VIP, you're looking at a home that's not yet on the market – a sneak peek! Let us know if you would like to be the first to view this beautiful home!
2721 North Springfield, Orange – Stunning big and beautiful 3,447 square foot 4 Bedroom, 2.5 Bath. This home with a pool and 3 car garage is located in the extremely desirable "Belmont Estate" Community – List Price of $924,900

Properties In Escrow 
5200 Irvine Blvd. #381, Irvine – Our Listing – 2 Bedroom, 2 Bathroom with 2 Car Garage in the Resident owned Mobile Home community of "The Groves" – Equity Sale/Trust Sale – $249,000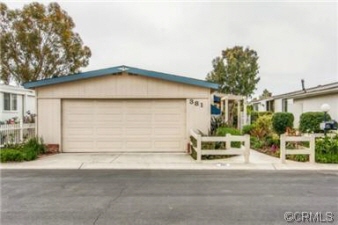 11 Rambling #185, Aliso Viejo –We brought the Buyer – This 1 bedroom with garage Condo in the community of "Heather Ridge" – Short Sale – $159,000
12702 Oxfort Ct. in La Mirada –We brought the Buyer – 3 Bedroom 2 Bath in the community of "Creek Park Townhomes" – Short Sale $345,000
27345 Ryan Drive, Laguna Niguel -We brought the Buyer – 2 Bedroom 1 Bath – "Village Niguel Terrace II" community – Short Sale – $260,000
Properties Sold by The SoCalLife Team
5124 Bixler Ave, Lakewood –Our Listing Sold – Charming 3 Bedroom 2 Bath in Lakewood Mutuals. We set a new high price for this model sold. – Equity Corporate Relocation – $450,000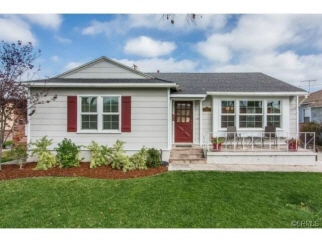 7826 Seabreeze, Huntington Beach ––We Brought the Buyer – Less than ½ a mile to the Beach – 2 Bedroom 2.5 Bath Townhome with HUGE yard – Equity Sale – $630,000
Do you have a friend who needs to buy or sell a home? We truly appreciate you forwarding this email on to those who my benefit from it!
Were you forwarded this newsletter from a friend? Reply and we will be happy to add you to our distribution list!
As always, we are here to serve and be… "your Real Estate Advocate!"
Thank you,
Jade and Danny
Danny Murphy & Jade Beardsley – ePro's
949-413-6967 (or) 949-246-2078
Danny@TheSoCalLife.com (or) Jade@TheSoCalLife.com
Website: www.TheSoCalLife.com
Facebook: www.facebook.com/pages/The-SoCalLife-Team
Ca DRE license – #01867197 and #01205251