Jade and Danny: The SoCalLife Team
Over 19 years of combined experience.
100% commitment to every client – regardless of the transaction.
Relocation certified.
Over $60 million in real estate transactions in the last four years – all in Southern California.
For Jade and Danny, Real Estate isn't just a job – it's a passion and a way of life.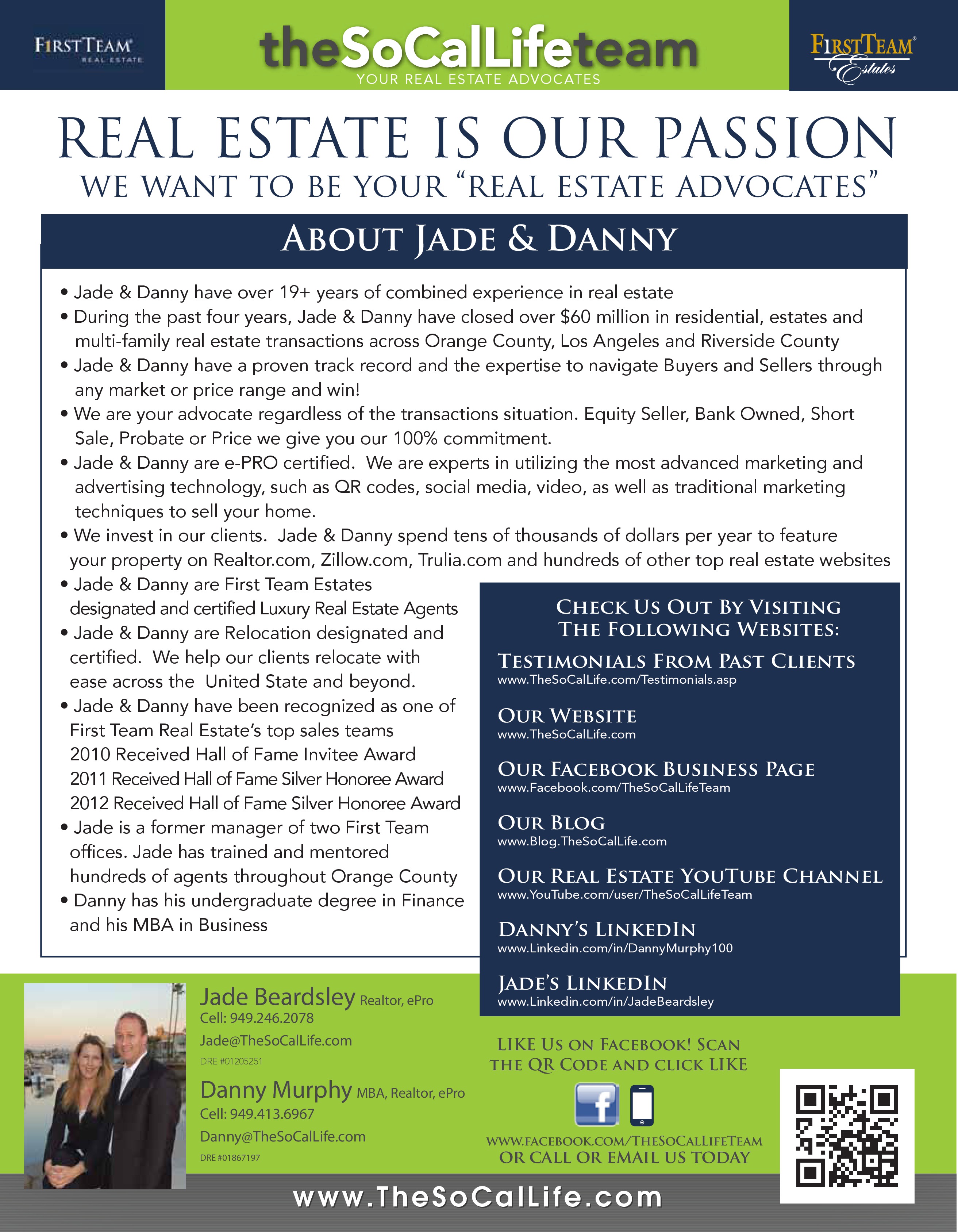 If you have questions for Jade and Danny, please feel free to contact them!