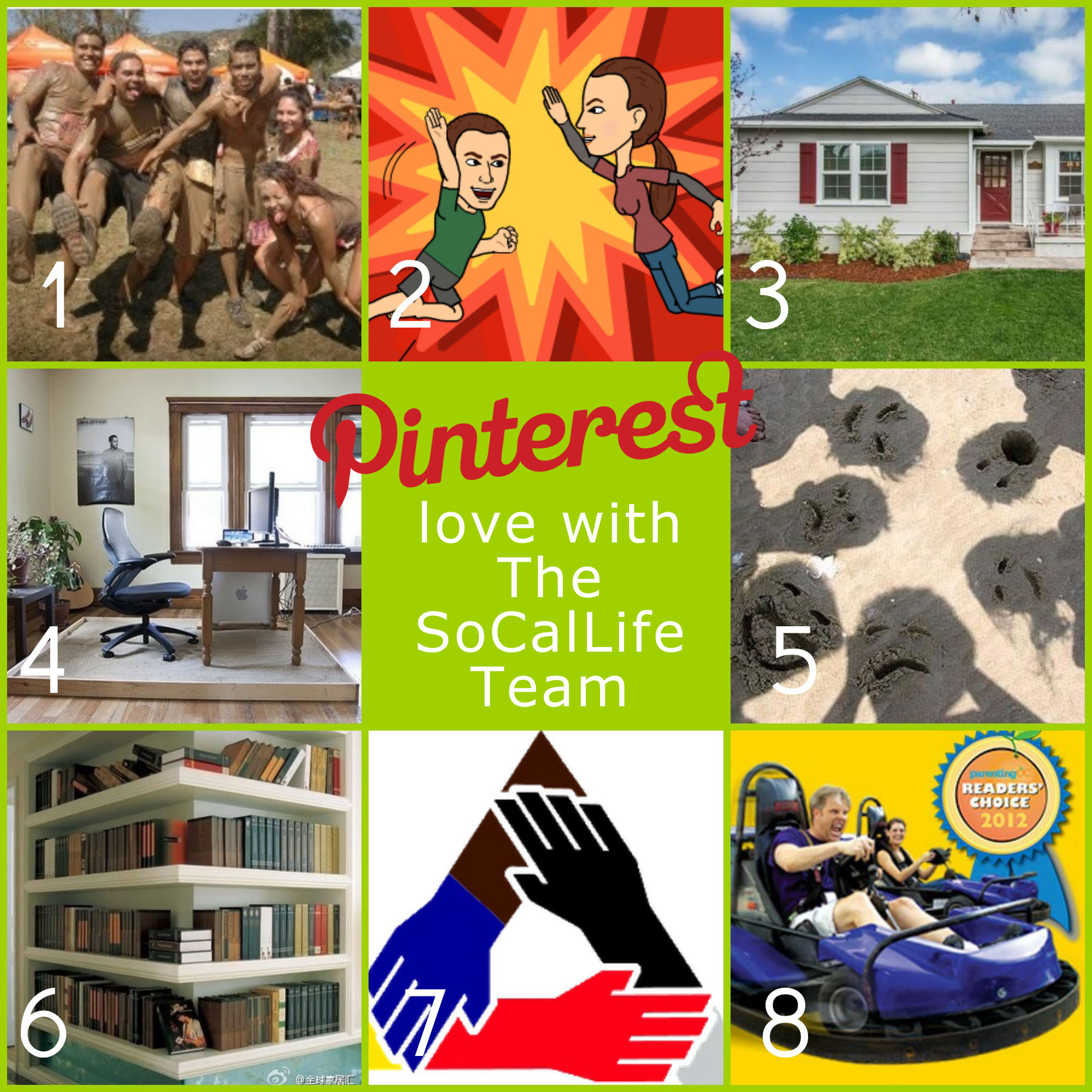 1. If you're free on April 6th, My Healthy OC has information about a fun mud run going on! Go ahead… sign up and get muddy!
2. Have you "met" Jade and Danny yet? If not, head over to our Meet The SoCalLife Team Pinterest board. You can watch a video from Danny and Jade and check out their resumes.
3. Looking for some homes in Orange County? Our Orange County Homes Pinterest board is what you need. Watch videos of our current homes on the market as well as homes that we have sold!
4. Struggling with mid-day productivity? Take a mini-break with this "toes in the sand" desk sandbox from Lifehacker. I'm not sure if that would make me more or less productive…
5. Need a fun activity to do with the kids? There adorable shadow sand faces will guarantee lots of smiles all around!
6. This corner bookshelf is an awesome idea, and a great way to make use of those corners that I never know what to do with!
7. Are you a business that could use IRI Mentorworks? We use them to help with passing out flyers and are beyond happy with their service. We made a few videos to recommend them to you on our Connecting With Community board!
8. Have you been to Boomers in Irvine? We are dying to go! In addition to Boomers, we have a few other ideas of things to do in Irvine. What would you add? We would love to know!