Here's what we have been pinning…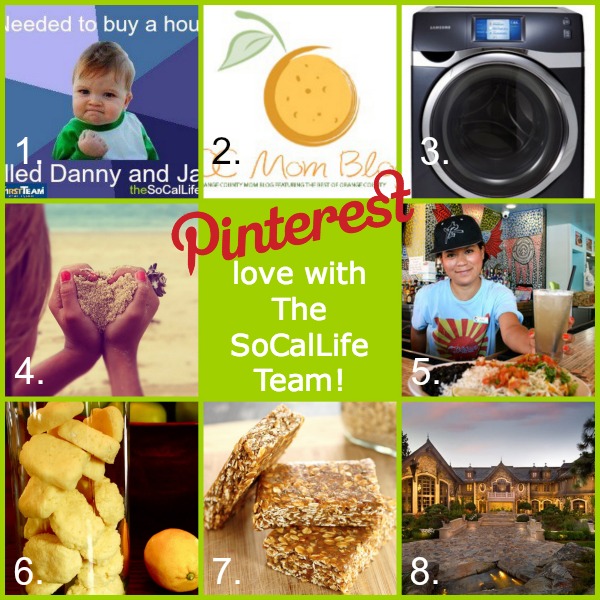 1. Looking for some of our fun Facebook memes? Look no further – we are beginning to pin them onto our Fun With Social Media board!
2. If you're looking for something fun to do this weekend, head over to OC Mom Blog -their Orange County events calendar includes something for everyone!
3.  A smart washer? Samsung is making it possible with this wi-fi enabled washing machine. Remotely check what cycle your washer is in, pause or stop the washer, and more!
4. You follow our beach life Pinterest board, right? Even while sitting in your office, this board gives you a mini-break. Get beach photo ideas, beautiful views, and more by following this board!
5. Do you love Wahoo's Fish Tacos? We sure do! The Wahoo's Huntington Beach location is our favorite! Click to see our  Things to do in Huntington Beach board for more ideas!
6. We have been playing with DIY cleaners over here, and we found a great recipe for DIY dishwasher tabs!
7. One our Recipes To Try board, we just pinned these No-Bake Banana Nut Bars. Have you tried them yet?
8. Feeling dreamy? Our Dream Homes board features this link for the 20 Most Expensive Homes In The World–you have to check them out!