This is part of our series about new 2015 California Real Estate laws. Click here to see the series.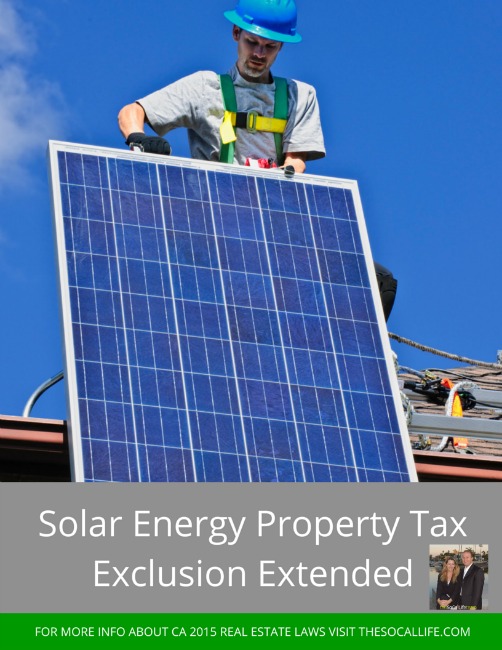 SOLAR ENERGY PROPERTY TAX EXCLUSION EXTENDED
This California law extends a solar tax exemption for new active solar energy systems until 2025. The existing law (set to expire in 2017) bars property tax increases based upon the construction or addition of a solar system.  More information can be found under revenue and tax code §73.